Want to go from ordinary to legendary?
4ITEGO is the right place for you. Here, all employees go above and beyond every day. This results in a perfect score. Here, everyone rises above themselves. Here, everyone simply becomes extraordinary. Here, you become a legend.
Come join 4ITEGO. Wanna bet it will be legendary?
Ready to play at the highest level?
Join our league of legends.
4ITEGO GROUP brings together people, resources, and companies that excel in deep knowledge and expertise in the field of industrial automation and digital transformation. Ordinary becomes extraordinary, you become a legend.
People make the difference
Here, our people make the difference. We believe in the skills of our employees. All day long, they work with pleasure and passion, in order to reach amazing results.
Space to perform
We are firmly convinced that our employees can only get the best out of themselves if they get enough space. That's what our employees truly appreciate.
Working together for years
Our employees have an average of 10 years of experience. Also, they like to share their knowledge, experience and know-how. They radiate their positive energy towards our customers and they value this.
Legendary colleagues, legendary ambiance
At 4ITEGO, you aren't just a number; you're an indispensable part of our company. A good work-life balance, the chance to develop your talents and turn them into superpowers…
In addition to working with extraordinary people, we also have a legendary ambiance at 4ITEGO.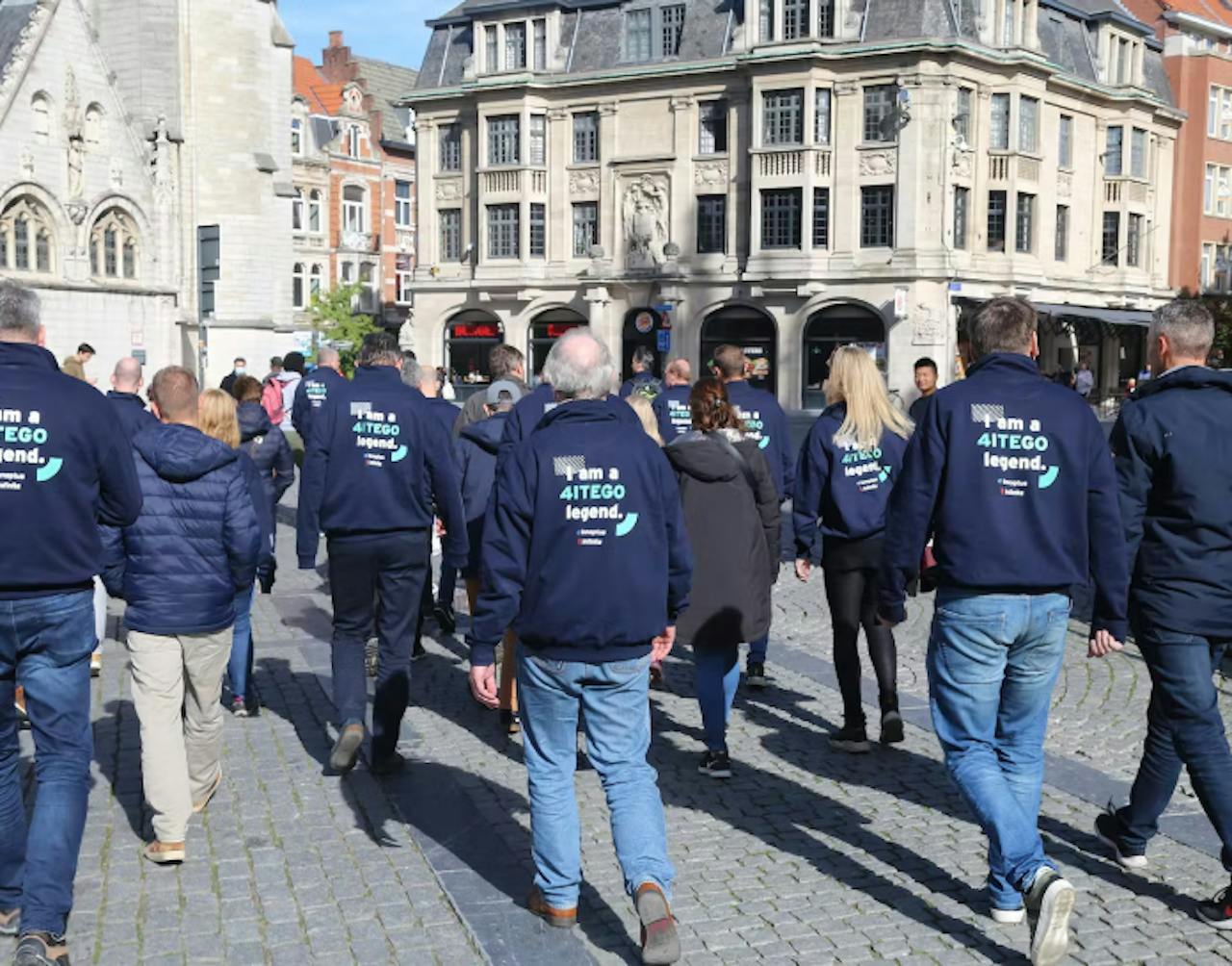 Sustainability
We give our brave employees maximum support in achieving their goals and are committed to a long-term relationship.
Expertise
We do not see lifelong learning as a duty, but as a logical ambition. We invest heavily in the expertise of our rock-solid team.
Commitment
We have an informal, no-nonsense, warm and open approach: with us, everyone feels at home.
Integrity
We are strongly committed to open and transparent communication, both to customers, suppliers and colleagues.
From ordinary to legendary, our memorable milestones
2016
In 2016, an ambitious entrepreneur, Xavier Werbrouck, had a vision to transform the world of digital engineering for good.
2017
Xavier Werbrouck and Robin van Raak formed a strategic partnership in which CadCorner and GPO Solutions continued under the flag of 4ITEGO GROUP.
2020
4ITEGO GROUP was strengthened by Infinite.
2022
CadCorner and GPO Solutions combined forces under the new name 'Innoptus'.
Hear it from our legends
Hear it from our legends
Our shared mission, time and again, is a better future
Legends says 4ITEGO has
Legends says 4ITEGO has
Apply now
71%
courageous men
29%
strong women
3
locations
74
legends
36
average age