Absolem
Absolem is a high-tech engineering company specialized in the development of manufacturing processes, machine design and mechanical engineering with a unique knowledge in laser technology and industrial digitalization (datascience, VR/AR, ...). We offer our services through project sourcing, consultancy or in-house projects in our own engineering center. Innoptus has been our Creo partner since the beginning for solid and professional training of our mechanical design engineers who carry out assignments with clients.
Designing and building machines from the process
"In 2016 we started our own engineering center and unique laser lab on the Open Manufacturing Campus in Turnhout. Meanwhile, we design and construct machines by ourselves, but always from the process. As a matter of fact, we are process thinkers who design and construct a machine around the (manufacturing) process. That is what makes our approach so special.
Today we form a bridge between R&D on the one hand and production on the other hand. It is a complex process. That is why we asked ourselves the question how we could make the production of our manufacturing companies smarter and more effective and how we could produce locally. Today we are facing the shortage of skilled technicians, customization of products, supply chain challenges, a pandemic, … In this regard, we have bundled and expanded our competences.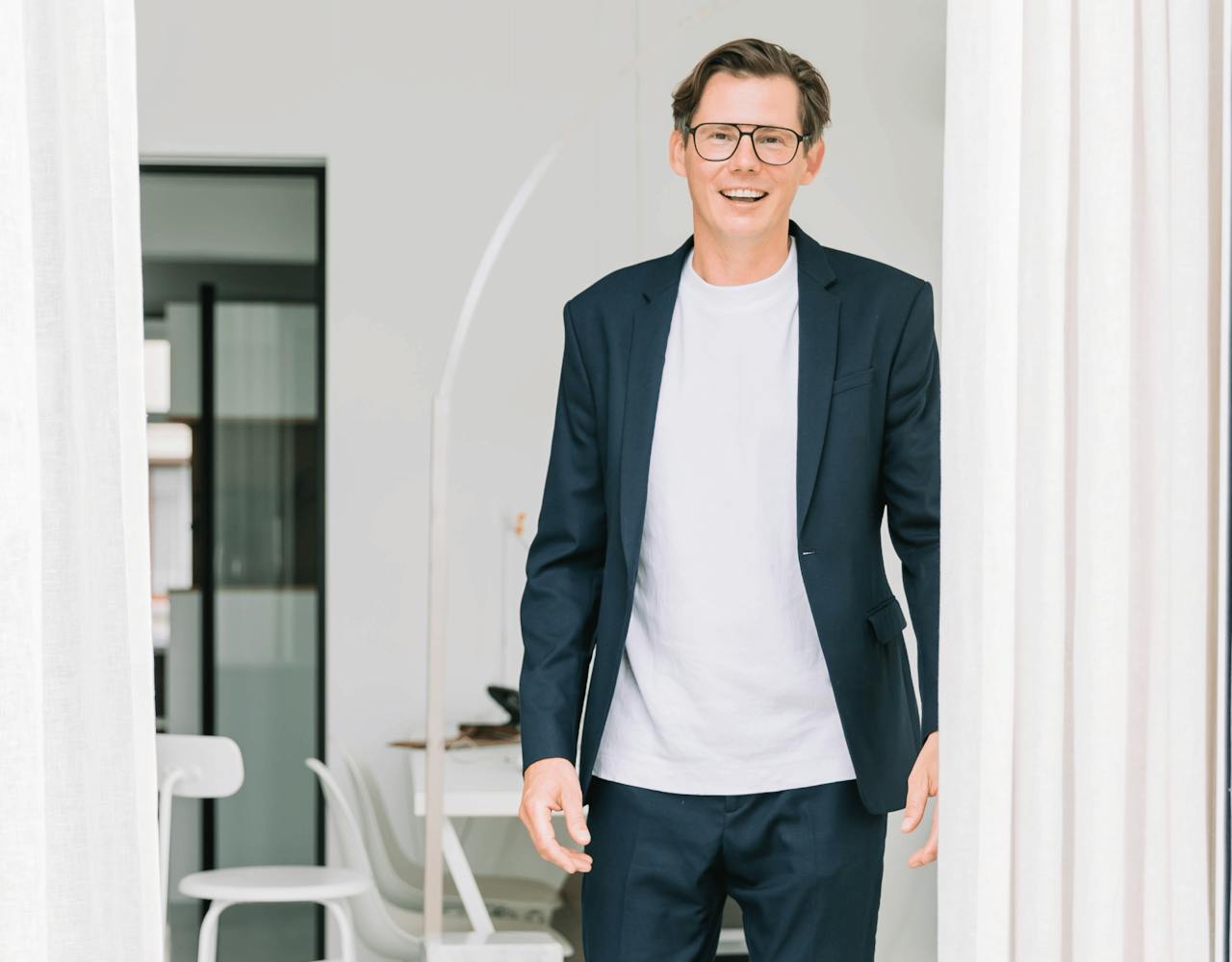 Need for intelligent processes in production
We approach these challenges with knowledge of engineering and production. That is why we searched for solutions, by taking a look at the production process, with a.o. measuring, analyzing and collecting data. We started searching for new technologies which could help us."
"In January 2021, I contacted Xavier to discuss our company challenges and objectives of the coming year. I told Xavier that, from now on, we would support our customers with their industrial digitization challenges via a.o. data science and virtualization. It was during this discussion that he confirmed that more and more SME's needed intelligent processes in their production. He also made clear that Innoptus disposes of software tools for the support of those SME's and that there were also trainings available. This was exactly what we needed in our virtualization solution. During this conversation Xavier told me that they got more and more questions regarding total engineering solutions, but they didn't want to be a competitor of their own customers. That is why we decided, one month later, to put our heads together.
Innoptus understood our market needs
In February 2021 we explained our strategies. Soon it became clear that Innoptus and Absolem had a lot of common ground. Innoptus not only has the software, but also the necessary support and trainings. Moreover, Innoptus understands exactly our market needs. Finally, we had a second meeting, in which also the Sales and Marketing department were involved. During this meeting we asked ourselves the question how we could commercialize it all. It turned out that a complete unburdening of our customer was only possible with AR as a service. For this, we focus on SME's and offer them ready-made AR experiences at an affordable price in order to support their development, trainings, service and sales."
AR not only allows you to work faster and more efficiently, but it also allows you to work with a smaller number of skilled technicians and engineers. - Bruno Dejaeghere
Augmented Reality is more than a gadget
"During our conversations it soon became clear that the commercialization was possible by means of AR or Augmented Reality. For this, we place a virtual layer above the reality. Moreover, AR can be applied on different levels. For instance, whenever our customer is going to a trade fair, he can take his virtual machine instead of his real machine. AR is also useful on another level. Customers who design machines know that it can easily last for 1 or 2 years. Afterwards, you still have to train your employees. But, thanks to Augmented Reality, you can involve the people already during the development process of the machine. At the same time, you can train your staff. This way you can save a huge amount of time. Because meanwhile, you can also ameliorate the development of the machine.
Remote maintenance thanks to AR
As soon as the machine is ready, it should be maintained regularly. Also, in this, AR could play an important role. Certainly, in times of corona, maintenance technicians are not eager to visit customers internationally anymore. Or they are reluctant to drive a long distance. Therefore, AR is an efficient solution too. Because, since we have our AR service, it is perfectly possible to do the maintenance at a distance at the customer's location or even accompany them. In short, this is a win-win for everyone. Whenever you follow the different steps, nothing could go wrong. Finally, today it has become more and more difficult to find the right, skilled technicians."
"In the world of engineering, Augmented Reality is, according to me, still insufficiently known. As a matter of fact, it is more than just a gadget. It is really an added value for the development, training, service and even sales of your company. Thanks to AR, you cannot only work faster and more efficiently, but you can also perform with a limited number of skilled technicians and engineers."
The power of many years of collaboration? Transparency!
"In all those years that I have been collaborating with Xavier, our contact has only got better. I met him for the first time at an event in Kortrijk. We do not call each other every week, but there is a kind of mutual respect for each other as an entrepreneur. We also work in the same industry. This definitely creates a bond. There is a natural click and a good chemistry between us. I strongly believe in building relationships. Not only in private life, but also on a business level. This way, opportunities arise. Today, we have monthly contact. It is very nice to discover how much we want to achieve the same objectives."
"The fact that we collaborate already so many years is due to our mutual transparency and openness. Listening to each other is a good starting point and very important. But also respect for each other's opinion. Even if our opinions are different. Of course, we have faced situations in which problems or even stress could arise. Undoubtedly, it is because of this attitude of both companies that the trust and the good understanding has been grown and reinforced. Say what you do. And do what you say. That is the whole point. Daring to keep a mirror in front of yourself and the other. Everyone should be able to do that. In fact, a collaboration can only get stronger by doing this."